Taiwan's Progressive Stance On Cryptocurrencies: A Regulatory Update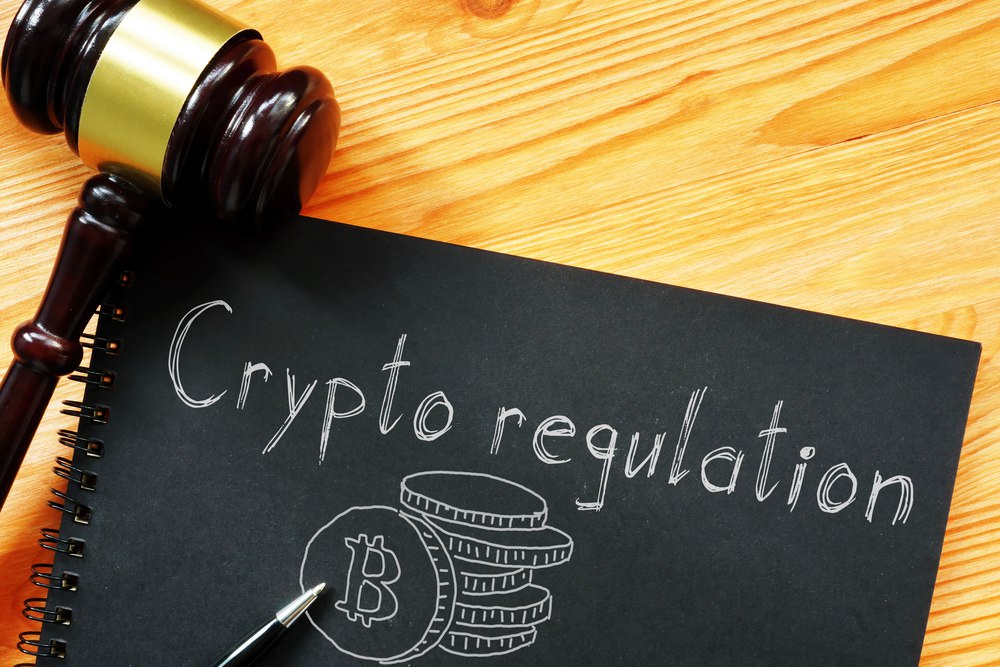 The Taiwanese authorities have confirmed that they would soon start regulating cryptocurrency. This will give the government a better hold over and control of the cryptocurrency market.
Taiwan Implements New Regulations for Cryptocurrencies
Reportedly, special legislation for the regulation of digital assets is in the making in Taiwan.
According to news reports, the crypto market's charge will be taken by the Financial Supervisory Commission (FSC) and all regulations related to it.
There are primarily two financial regulators in China, one is the Central Bank of the Republic of China and the other is the FSC.
While the central bank's focus is monetary and foreign exchange policies, the FSC has a wider spectrum of regulation.
The Chairman of the Financial Supervisory Commission, Huang Tien-mu announced the regulatory step during parliamentary proceedings regarding global banking stability.
The CEO of one of the biggest blockchains in Taiwan XREX, Wayne Huang remained positive about the news. He is a firm believer that for the crypto industry to grow it is important that it is embraced through regulation.
He even mentioned that as a next step, they would join hands with the Commission to outline the regulatory processes.
He opined that a regulatory authority with key players from the industry must be established specifically for this purpose.
A regulatory authority made up of representatives from the VASP industry in combination with members of the commission can formulate rules.
Taiwanese Authorities Not to Regulate NFTs for Now
As per reports, the Commission's focus, for now, is just the regulation of cryptocurrencies and not NFTs.
Huang clarified that since NFTs were still an emerging market, therefore it would be premature to bring them under the regulatory framework.
The commission would require more time to develop a regulatory mechanism for the NFTs since presently they characterize a broad spectrum of items.
Through regulating crypto the government will be in a position to govern its use, trading, and other connected activities.
Regulating the crypto through a proper set of guidelines, policies, and rules will also ensure that crypto is being taxed.
The proper taxation method would also generate more revenue which will eventually be beneficial for the economy.
The Complexities of Regulating Cryptocurrencies
Each country and jurisdiction has its own crypto laws, rules, and regulations, based on how it's impacting them.
Some countries believe that outrightly banning them is the right way while others believe moderate monitoring shall serve the purpose.
They are however largely unregulated in many jurisdictions since its decentralized which means they are not controlled by any central government or authority.
Cryptocurrency is a product of technology, i.e. blockchain and technology develops every single day.
The constant evolution of technology makes it difficult for governments to stay up to date with new developments.
New developments in technology require that parallel updates be made to the regulation in line with the developments.
Different jurisdictions have different approaches to crypto regulations, making it difficult to formulate a unified comprehensive regulatory framework for the digital asset.
This has created serious challenges for governments and regulators across the globe.
Cryptocurrency provides privacy and anonymity which makes its regulation utterly complicated and challenging.
It is also why crypto is oftentimes criticized for aiding money laundering activities and terrorism financing.
The Road to Effective Crypto Regulation
In spite of the challenges, governments around the world are taking steps to regulate cryptocurrency.
While some have already developed, others are still in the process of developing effective regulatory frameworks.
As the crypto industry continues to grow and mature, it is all the more necessary that there is some check and balance.
Taiwan has already taken a step in the direction of crypto regulation and its yet to be seen how it will materialize.
Japan, Switzerland, Unites States, South Korea, and Singapore are some other jurisdictions that have tried to regulate cryptocurrency through legislation or policies.